Jemma will guest as Amelia, the mother of the new Vicar, Will, in episode 5 of "Grantchester", which airs on ITV1 on Friday 8th February 2019 at 9pm.
Thanks to ITV, we have 2 promotional images of Jemma in "Grantchester" (full size images in the Gallery):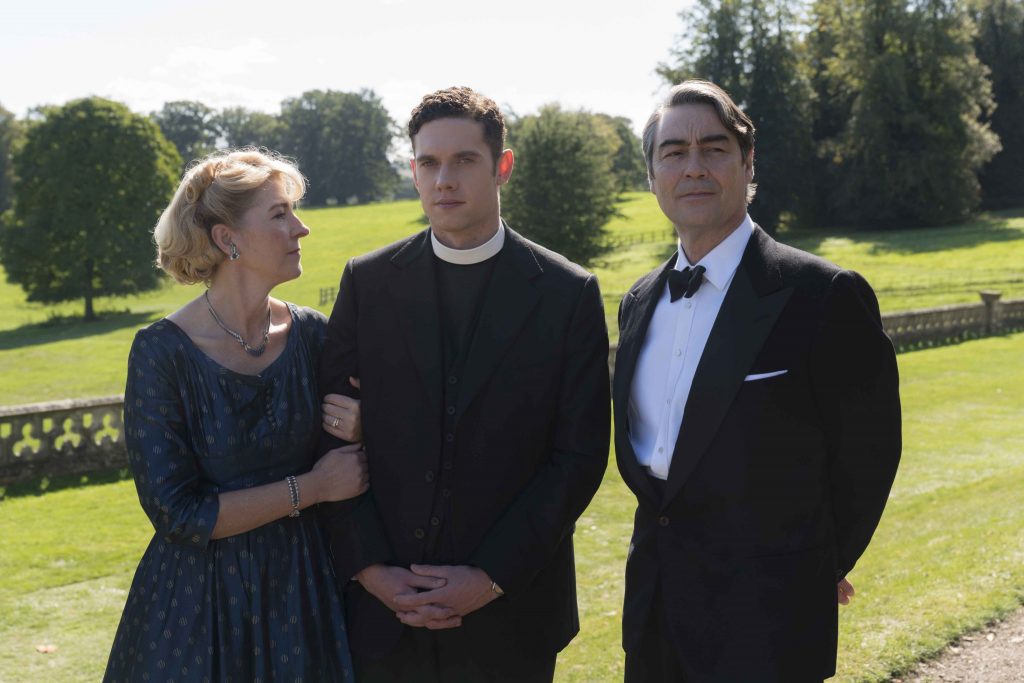 The synopsis for Episode 5 is:
Will is settling into the new routines of his life in Grantchester: sermons and services in the church, working the punch bag at the gym, and suffering sniping comments from Leonard in the vicarage.

But then an unexpected phone call summons Will back home, and he asks Geordie for his help: Will's father has got himself into some trouble. It's a chance for Geordie to discover where Will really comes from, and it's not what he expected, taking him into a very unfamiliar – and unfriendly – world.

Will hasn't been home in a while, running from a past he wants to forget. But you can't outrun it forever, and when one vicious beating leads to a grisly murder at a sprawling ancestral home, scandal threatens to engulf the Davenport Family, and life will never be the same for Will again.
Full size versions of the above images are in the Gallery.